Hydrovac Excavation in Midland & Permian Basin
Cathodic Protection Solutions LLC for an expert hydrovac excavation, pipeline daylighting, right of way (ROW), land clearing, vacuum truck service and fence company serving Midland and the Permian Basin.
When conventional digging is prohibited, dangerous or impractical, Hydrovac excavation is the answer. This non-destructive method uses both high pressure water and simultaneous vacuum technology for the most precise execution that is not possible with the legacy manual and mechanical excavation methods.
Using hydro-excavation services can avoid damage to underground utility lines, cables and pipes requiring enormous cost to repair, interrupted utility service and injury to personnel. We understand the importance of using the safest and most accurate techniques to locate underground utilities and a trusted service provider to the Electric Utility, Chemical, Petrochemical and Rail Industry.
Our experience facilitates the most feasible execution in locating underground utilities and pipelines. The ground has become exceedingly congested as a result of site evolution and, more often, the density of existing underground systems requires experience. A utility strike is not worth the cost.
Anode Installation.
Culvert Cleanouts.
Daylighting.
Debris Removal.
Emergency Response.
Expose buried Infrastructure.
Pipeline Crossing.
Pipeline Tie-in.
Potholing Service.
Construction Site Preparation.
Safe Digging Best Choice.
Service Pits.
Shoring installations.
Slot trenching.
Tank Cleanout.
Trenching.
Utility Pole Holes.
We have a Vermeer Vac-Tron LP573SDT excavator for the nondestructive excavation of underground oil pipelines, utilities and other structures. The excavation service uses a high pressure water system to disrupt the surrounding area combined with a powerful vacuum to remove dirt and debris.
Our trucks have a 25′ vertical reach strong arm and a slope tank design that requires minutes to dispose. Working safely around sensitive underground structures, the Vermeer hydro-vacuum truck holds 250-gallons of water and a 500-gallon spoil tank allowing for long periods of excavation without interruption.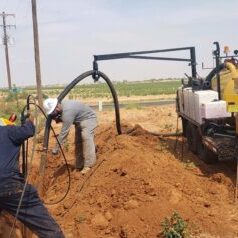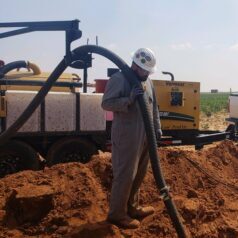 Midland ROW Service, Brush Hog Land Clearing
Right of Way land clearing for roads and pipelines by licensed and insured operators. We specialize in mowing, potholing, brush removal and leveling the land for industrial use. We are a local business that employs expert technicians who are also local residents of  Midland and the Permian Basin.
In the below pictures, we used a Bobcat and Brushcat with 6-foot rotary mower for land clearing and a Right of Way (ROW) service. The pipeline right of way was cleared of overgrown vegetation 15′ wide and 2-miles long.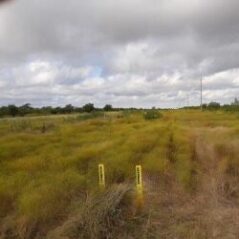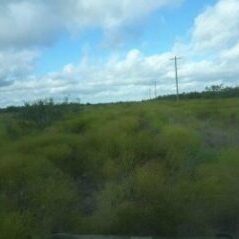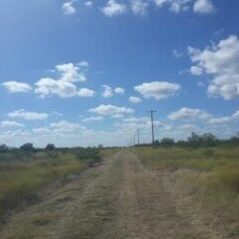 Midland Vacuum Truck Service
Our vacuum trucks and equipment remove and dispose of liquids, sludge and wet solids from tanks, ponds, vessels, basins, sewers and drains. We provide the most experienced operators at the lowest cost in the marketplace for vacuum truck service in Midland and the Permian Basin.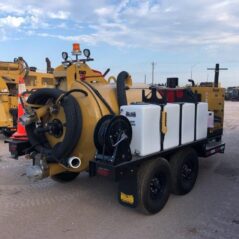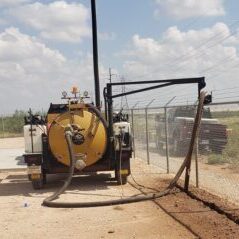 Commercial Site Preparation and Maintenance
The pipeline area must be cleared for public safety, reliable energy delivery and easy access for maintenance personnel. We provide professional chemical spraying of weeds and grass around the maintenance area.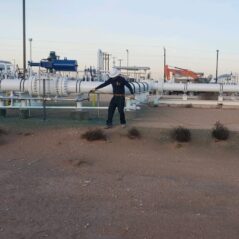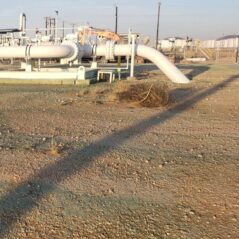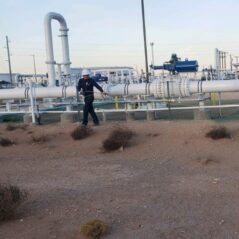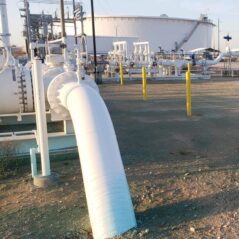 For more information, please call (432) 230-6955 or Request a Proposal.