Production & Pipeline Chemical Solutions LLC
Are you experiencing problems or want to address the high cost of your pipeline chemical treatment program? We evaluate and diagnose problems, such as internal corrosion, and evaluate the overall efficiency for cost, providing expert recommendations and solutions.
As Director of Chemical Solutions, Hassan Ahmadvand has provided chemical analysis and solutions to clients in the pipeline industry since 1993. At the request of chemical companies, Hassan has participated in numerous case studies resulting in material changes to the chemical composition and concentration.
If Traceable, Verifiable and Complete (TVC) records do not exist, the Pipeline Hazardous Materials Safety Administration (PHMSA) requires Verification of the pipeline materials. The PHMSA Verification process requires expert knowledge of the material properties including strength and chemical composition.
Regulations for cathodic protection cross state lines, thus, adhering to regulations provided by the Texas Railroad Commission runs parallel to the Department of Transportation (DOT). Failure to do so could result in accident, loss of life and regulatory violations.
Other services include hydrostatic testing, pipeline separation services, pipeline chemical cleaning, gas flaring, pipeline drying, pipeline commissioning and decommissioning.
For a consultation, please complete the form at the bottom of this page.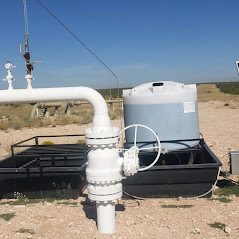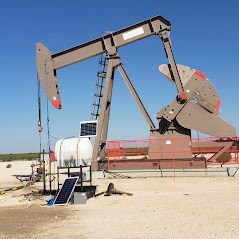 Analysis & Assessment
Starting with the existing client infrastructure, we gain as much insight as possible on the current pipeline condition and maintenance program. Next, we conduct comprehensive testing to produce a Direct Assessment.
BACTERIA 101: is the bacteria aerobic or in-aerobic? Next, is it bacterial corrosion, cathodic corrosion or a metal eating PH acidic alkaline? We recommend the Excalibur Shield (US Patent No. 10337979) as the most comprehensive internal pipeline assessment, control and monitoring system in the market. Weight loss coupons at representative locations combined with internal fluid and solid sampling are used to produce a highly accurate internal pipeline assessment.
Using fluid management applications such as LMI Chemical Metering Pumps, we determine the current flow rates, volume and composition. The resulting analysis is used to determine the most effective dosing controls and adjustments. With optimization, the control adjustments are dynamic with fluid measuring and monitoring at the worst case scenarios.
In summary; analyzing liquid and solid samples from inside the pipeline, measuring weight loss coupons at representative locations, and determining the associated flow rates are used for data driven Analysis and Assessment.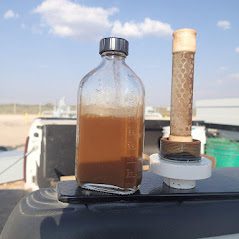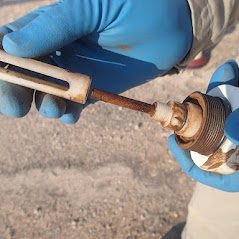 Pipeline Chemical Selection, Services & Consulting
With 100% focus on minimizing metal loss, we provide expert pipeline chemical optimization and internal corrosion control for tanks, wells, oil and gas pipelines, above or below the ground.
From hundreds of chemicals available, we determine the best chemical and concentration on a custom case by case basis. We find out what works best in a laboratory using an experienced pedigree of trial and error. Next, the proposed chemical solution is tested on a small scale and analyzed for efficiency and effect. The small scale testing is repeated until the desired results are achieved, and then applied in mass. Next, the most effective dosing controls and adjustments are implemented based on internal pipeline flow rates, volume and composition. The optimized and dynamic dosing continues with system settings for predetermined fluid measuring and monitoring.
Our pipeline chemical cleaning experts will select the best formula of cleaning chemicals to effectively mitigate pipeline corrosion materials including scale, biological film, black powder and wet solids. The proposed program will maximize pipeline flow and minimize downtime.
Excalibur Shield Corrosion Control Program
The Excalibur Shield uses a dual filtering system to collect solid and liquid samples for a scientific assessment of platonic, sessile bacteria, chemical residuals, water and solids in the pipeline system. The internal metal corrosion rate is established using weight loss coupons in multiple representative locations and comparing the weight before and after exposure for a specified period of time. This data driven analysis produces the most accurate assessment of the internal pipeline condition, and results in an effective and highly customized chemical treatment program.
Monitoring, Testing and Reporting
Gases such as oxygen, carbon dioxide, hydrogen sulfide and iron are counted in the fluid are analyzed at regular intervals from start to end points. Residuals of the corrosion inhibitor present at the end of a pipeline confirms saturation of chemicals throughout the entire pipeline. Monitoring the corrosion inhibitor at the end of the pipeline can be used to compute the dosage rate residual over the distance of the pipeline. For the ever changing operational conditions of oil and gas pipelines, fluid management products and software increase productivity and safety while reducing chemical program cost.
Chemical related accidents are common due to industry wide application and the unique, sometimes complicated, requirements for storage and distribution. According to the US Department of Energy, chemicals are the second leading cause of oil and gas pipeline related accidents.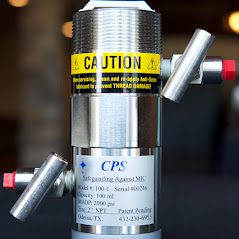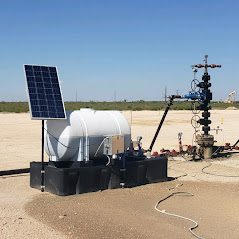 Pipeline Cleaning Pigs | Pigging Supplies
Each solid cast pig is customized by durometer, typically, pipeline cleaning pigs are manufactured with a 70-75 durometer which is firm but also flexible, for softer and more flexible pigging, we recommend the 65 durometer, and for firm and less flexible, we recommend the 80-85 durometer pig. Call us for a free consultation or view pictures of all Pipeline Cleaning Pigs.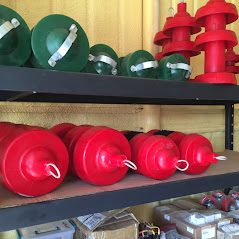 Pipeline Chemical Case study
A well designed chemical management plan is strategic for safety, increased productivity and lower risk of remediation. We conducted a case study to develop a custom approach to chemical treatment programs and internal pipeline corrosion control. Like people, all pipelines are unique in attributes; diameter, flow, construction and ergonomics of travel, and thus, are best maintained using a customized chemical treatment program.
Starting with a generic formula provided by a chemical production company, the chemical is first analyzed for composition in a laboratory. The chemicals are then injected or applied using batch treatment. The results of the chemical treatment are then analyzed with the chemical composition slightly adjusted with each injection or batch treatment. With each new treatment, the data driven analysis is used to customize the chemical treatment to the specific pipeline. With a highly customized diagnosis and treatment, the maximum benefits of the chemical program are realized.
For a consultation, please call 432-230-6955.
Request a Proposal for Chemical Services
Please complete the form below to Request a Pipeline Chemical Consultation.